We've hinted at this before, but I'll go ahead and reiterate it – going to any Number Fest can be an art. Some triumph as a #FEST champion, making it through all 12 hours of diehard raging while putting the team on their back as they somehow manage to hit up the after parties. Some fall face first, and no one likes to be that guy. It's like that kid who farts in the middle of class – it's just uncomfortable for everyone. I, however, and bring you the top secret bits of advice as suggested by YOU, the #FEST'ers! Follow these and you'll have stories to tell your grandchildren for when they attend #FEST – 73rd Edition.
Don't Bring Flip Flops
(suggested by Kieran Manzi on Facebook)
I can't stress this enough – the shoe makes the rager at #FEST. Flip flops are cool for the beach and casual hanging in the summer, not in a big, muddy field full of 15,000 wild and crazy kids. If you wear flip flops, I guarantee two things will happen:
1) You will either lose and/or destroy your flip flops
2) Your foot will look a UFC fighter's face after a championship match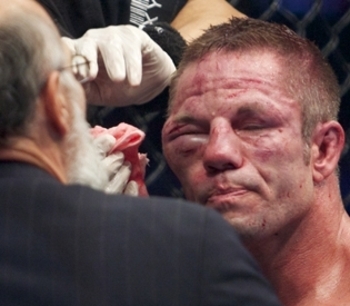 You're not on a boat – leave the flippy floppies at home. They're likely to be thrown somewhere by some kid. Instead, wear some old, sturdy tennis shoes that you won't mind getting dirty. This leads me to my next point:
Leave The Dress Clothes At Home
(suggested by @__Jer, @akaPattyMillzzz, and @JuicyNMorris)
This isn't prom. You're not getting married. This is the nation's premier college music festival. You're not here to find your future husband or wife (although I would LOVE to hear a story of someone who did), you're here to rage face, listen to awesome music, have some drinks and have fun. Nice clothes will only limit that, plus you'll stand out in a bad way. You'll look like that weirdo who wore his tattered up "Slayer" T-shirt and jorts to his job interview.
We haven't hit the biggest reason why you shouldn't wear nice clothes, though. The REAL reason is because it will be muddier than a pig troth. When you attend #FEST, there's always a 100% chance for mud. Tell 'em, Ollie.
Thank you, Ollie. YOUR STUFF WILL GET MUDDY! There's no point in ruining your prom dress or suit – leave them at home! Instead, wear some clothes you won't mind getting dirty. Old t-shirts, college spirit clothes, #FEST swag…. heck, create your own t-shirt and keep the mud on it in remembrance of your time at #FEST – 11th Edition! Just be warned about the mud though. You're gonna get dirty.
Ziploc Bags Are Your Friends
(suggested by Brandon Thompson on Facebook)
Ziploc bags have solved many worldly issues, including how to successfully store leftovers and global warming. Well, maybe global warming is a stretch, but Ziploc bags have solved many miracles, and a #FEST miracle is no other. In addition to your clothes, you don't want your wallet, keys, cell phone, or anything else you bring to be muddy or even ruined, do you? Throw them in a Ziploc bag and throw the bag in your pocket! This will make sure you protect your belongings while making sure you don't have to worry about them. If you have a touch screen phone, you can even type through the plastic bag! I learned that nifty fact during my Ft. Lauderdale spring break when I lost my phone (long story, something about a taxi, a police officer, and the Hilton) and had to use my friend's phone to make some calls. That'll even save your phone from the accidental mud sling or beer spray.
Ziploc bags are a surefire way to make sure your stuff survives the long day. Your iPhone thanks you already. Be courteous and tell Siri that you're welcome.
Take Pictures
Seriously, why WOULDN'T you take pictures? Save all the memories by capturing them on camera, whether it's on your camera phone (in a Ziploc bag), disposable camera, or whatever you decide to use! How else are you going to prove to your friends that you hit the "ball" 100 feet in Dizzy Bat? How will you relive the time Kendrick Lamar gave you a high five in the front row? How else will you be able to show your friends that you crowd surfed all the way from the back to the front? You need to capture all the moments, good and bad. Let's be honest – sometimes the pictures of the bad are just as great…
You'll be meeting and seeing new people that you'll never want to forget, and a camera is the only way  to preserve those. Plus, they may be great blackmail for your buddy who didn't quite make it! AAAAAAANNNNNDDDDD, you can post your awesome photos on the #FEST Facebook page to show the world how hard you raged, and maybe even score yourself some tickets for NEXT year's #FEST! (hint, hint)
Don't Be An Idiot
(suggested by Delaney Foley on Facebook)
This is pretty simple. Don't be stupid. Don't act rude to others, don't insult others, keep yourself in control, and be courteous. Otherwise, you're gonna have a bad time.
Yes, #FEST is and has always been BYOB, but that's only if you're 21+. The last thing you need is a court date, a fine, and a mark on your criminal record for an underage drinking violation. Don't think officers aren't looking for it – they're only trying to keep you safe.
Also, if you decide to bring alcohol, make sure it is NOT in a glass bottle. You will not be permitted to bring in any glass. Oh, and don't start any fires. That's a no-no. Let's keep #FEST and everyone who attends in one piece, not in ashes.
Sounds like a lot of restrictions, so what CAN you do to make sure you're not an idiot?
-Pace yourself. Drink some water every once in a while – it's gonna be hot. Chugging 43 beers in 10 minutes sounds pretty cool until you're passed out against a tree in the deep end of your own vomit pool. That has "ambulance ride" written all over it. Kendrick Lamar goes on at 7:30p, so pace yourself. This is a marathon, not a sprint.
-Wear sunscreen. You're a human, not a walking lobster.
-Arrange for rides. We have shuttles and overnight parking for people who are too drunk to drive, and you can leave your car at the field overnight.
-Bring some cash. We have delicious food available, as well as ice, water, and Red Bull. Plus, you want a sweet #FEST shirt, right?
-Get along with security/cops. If you're nice to them, they're going to be nice to you. Having a police officer on your side is NEVER a bad thing.
Finally…. Have Fun!
Duh! You're supposed to be fun. Don't be kid who doesn't move to the music – you just look awkward and miserable. Jump around! Throw up your hands! Crowd surf! Scream until you sound like you've smoked for 73 years! Wear goofy stuff! Bring a squirt gun! Try new things! Meet new people, and then do some crazy things with them! Does someone has a cool game they're playing? Go play it with them! This festival is all for YOU, so make it the festival you've always wanted.
Do you have any other special advice? Tweet it at @thenumberfest!
-Jordan Canada
Buy #FEST – 11th Edition Tickets: http://thenumberfest.com/2013-tickets